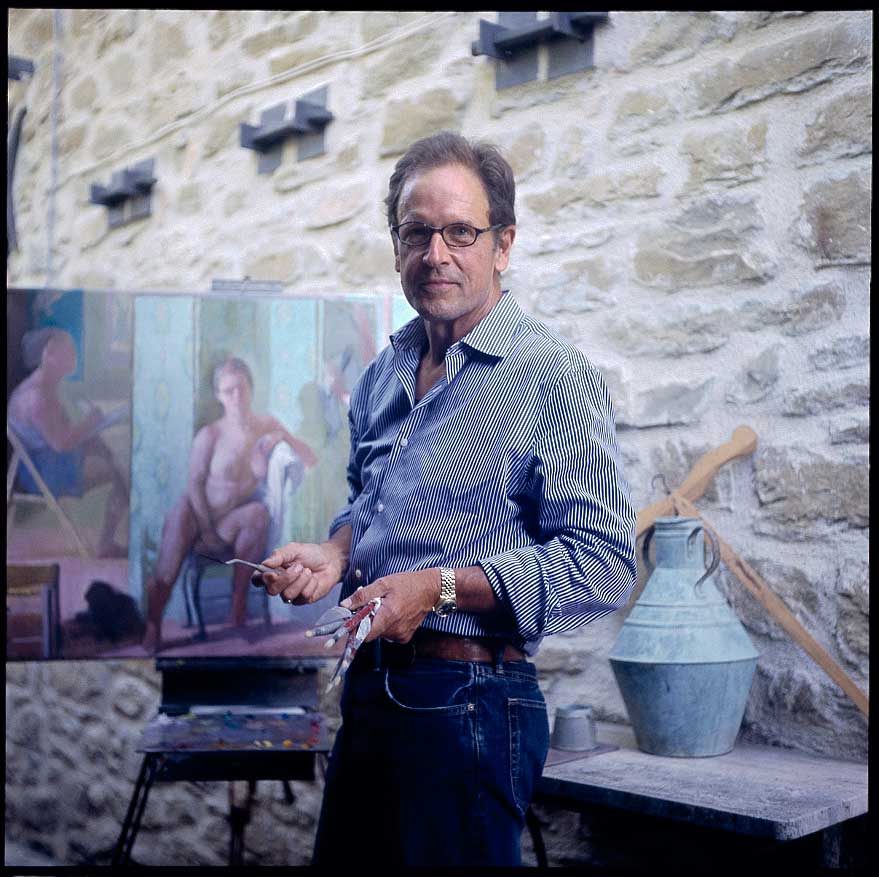 I took the portrait a few years ago now, so I can enjoy being a little bit removed from one of my images, and enjoy it serving its purpose.
Langdon has been a family friend since the beginning of time. I am told that his kids have like grown up and stuff, and are even tall and getting married, though I do find this hard to believe, as I've not seen them since they were probably about 10. But then again, Langdon has known me since I was probably about 10.
Technically, I don't remember much about the shoot. Natural light, and shot on a Rolleicord. It is simply catalogued as part of my Portraits of Artists project.
The image is posted as part of this interview HERE.